Here's one of those stories that buries the real news under bright, shiny affirmations of political correctness:
Texas State Board of Education member Ruben Cortez says he'll propose a vote to decide whether to create a statewide Mexican-American studies course at the agency's meeting next month.

If passed, the measure would mark a major victory for Latino education activists who have pressed for a public school curriculum more reflective of their state's majority-Hispanic student body.

"This is it — we've been inching our way to a vote," Cortez told The Huffington Post. "Just the mere fact that we're going to have a vote is historic."

The group Librotraficante, formed in 2012 to protest the banning of the Tucson Mexican-American studies program, started calling last year for the Texas SBOE to include a dual-credit Mexican-American studies course when the state agency took up the question of new course design.

The idea appealed to Cortez, a Democrat from the Rio Grande Valley who says too many Mexican-Americans go through their public school educations without learning about the achievements of Hispanic heroes.
Even before we start digging into the issue, there are a few problems here. First of course is the unspoken assumption that students should only identify with great Americans if they have similar skin-tones or ethnic makeups. Americans should look up to and admire George Washington, Abraham Lincoln and Martin Luther King for their towering achievements, not because of ethnic solidarity; they're heroes for the content of their character, not the color of their skin.
Second, if any Texas students "go through their public school educations without learning about the achievements of Hispanic heroes," then it's only because Texas teachers aren't doing their jobs. Are students no longer taught that many defenders of the Alamo (Juan Abamillo, Juan Antonio Badillo, Carlos Espalier, José María (Gregorio) Esparza, Antonio Fuentes, Andrés Nava) were ethically Hispanic, or about the career of Juan Seguín? Are they not taught that Texans were initially fighting for restoration of the more liberal Mexican Constitution of 1824?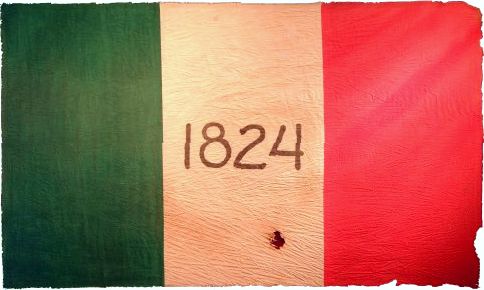 If so, these are indeed problems, but not ones a "statewide Mexican-American studies course" would be designed to address.
No, the real reason Democrats want such a course can be deduced from mention of that Tucson Mexican-American studies program whose cancellation has them so upset. Just what did that course consist of?
What is left out of traditional syllabi, of course, is the grievance and distortion. When Horne finally acquired the program materials he requested, they included texts with titles such as Occupied America and The Pedagogy of Oppression. And according to John Ward, a Tucson teacher who saw his U.S. history course coopted by the Raza Studies department, the Raza curriculum's focus is "that Mexican-Americans were and continue to be victims of a racist American society driven by the interests of middle and upper-class whites."

When Ward raised concerns about Raza Studies (which is part of TUSD's larger Ethnic Studies department) he was, despite being Hispanic himself, called a racist and eventually reassigned to another course. Ward told a reporter from the Arizona Republic that by the time he left the Raza Studies class, he had observed a definite change in the students: "An angry tone. They taught them not to trust their teachers, not to trust the system. They taught them the system wasn't worth trusting."
How bad was it? "Che Guevara was openly displayed on the walls and schoolchildren were taught that Benjamin Franklin was a racist."
"'It's propagandizing and brainwashing that's going on there,' Tom Horne, Arizona's newly elected attorney general, said this week as he officially declared the program in violation of a state law that went into effect on Jan. 1."
And here we see the real reason for the course: Another chance for the far-left ethnic grievance lobby to get their hooks into students and indoctrinate them in Critical Race Theory's victimhood identity politics.
It's a bad idea that should be quashed. If you agree, write your state board of education representative and tell them so.