That's what this headline implies. The truth is a little less dramatic: Raqqa is on the edge of full liberation and the Islamic State is in retreat everywhere else.
Static lines of control that held for months in northern Raqqa have collapsed, as seen in this Syria Livemap screen cap: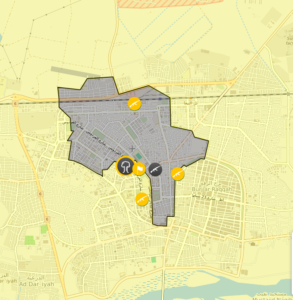 Compare that to this map from September 5: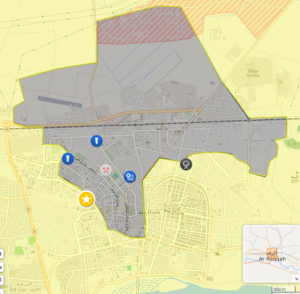 Islamic State fighters are running out of territory in Raqqa to defend.
Here's a video from the battle of Raqqa:
Southeast of Raqqa, Syrian government forces and the SDF are both pushing toward Deir ez-Zor.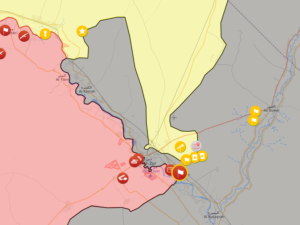 SDF also say they have captured Syria's largest oilfield from the Islamic State near Deir ez-Zor.
Elsewhere in the theater, "Iraqi Security Forces and the Syrian Democratic Forces have cleared ISIS out of about 50,000 square miles and liberated more than 6 million people who were living under Islamic State occupation."
Here's a map of Iraqi forces collapsing the pocket of Islamic State forces to the southwest of Kirkuk that have been cut off from the rest of the Islamic State at least since the investment of Mosul.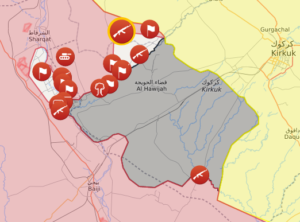 Everywhere within it's supposed caliphate, the Islamic State is in retreat, and nowhere is it counterattacking successfully. But it still holds a lot of territory, and there's a lot more fighting left before declaring it dead.
Bonus video: Royal Air Force drone stops Islamic State public execution: