The Dallas police and fireman pension fund has halted withdrawals of money to halt a pension run to keep the system (temporarily) solvent. Texas municipal pension debt is a big story with a lot of different ramifications and angles, and I need to do some research before I post, hopefully sometime next week.
In the meantime, enjoy a Friday LinkSwarm:
Why they voted for Trump:

Working-class Americans have been mocked, maligned, and forgotten long enough. They are fed up and they went to the voting booth last week and said so.

This election's "red state" vote had little to do with racism or any phobias. The message we heard last week was, rather, a clear and simple plea from the average blue-collar, small-town mother and father for Washington and other big-city elites to stop belittling, disparaging and vilifying them and their families. It was their way of telling the "know-it-alls"; the politicians and pundits, to stop flying over and driving past their gutted factories and dying towns and pretending they don't exist and do not matter. They simply wanted the "smarter and more educated" city folks to know that they are tired of insults and that the condescension needs to stop. They voted for Trump because someone finally appeared to care and listen.

They voted for Trump because he seemed to get it. Finally, someone seemed to understand that the average guy: the plumber, the carpenter, the truck driver, the farmer — the good and decent family man from Dewey, Oklahoma, and from Hillsdale, Michigan — is the one who is now suffering from more cultural disrespect than perhaps anyone else in all the country.

They voted for Trump because they're sick and tired of being laughed at. They voted for Trump because they have, frankly, "had it" with being labeled intolerable by those who claim to be tolerant. They voted for Trump because they think it's deplorable that they are the ones being called "deplorables."They voted for Trump because they can't turn on the TV, listen to the radio or read the news without some highbrow elitist in the mainstream media calling them "low-information," "uneducated white males" who are too dumb to know what's best for them and too stupid to see that Washington knows best. They voted for Trump because all they want is to have a job, get some respect, pick up a paycheck, go to church, raise their kids and be left alone.

This is why. This is the explanation.

Hate had nothing to do with it.
(Hat tip: Director Blue.)
Kurt Schlichter: "The liberals are truly going nuts, and it's beautiful."

They recently resurrected Nancy Pelosi for another glorious term winnowing away the House Democrat caucus. Pretty soon it's just going to be her and some guy representing Berkeley who they recruited while he was shouting "Workers of the world unite!" at bored coeds on Telegraph Avenue. You know, if you want to reach out to the kind of hard-working, salt-of-the-earth, normal Americans who voted for the black guy then allegedly refused to vote for the woman because they are racist, you totally want an ancient, rich, snooty, San Francisco leftist and Botox after-picture like the Nanster.

The only way you could further alienate these alienated voters is, I don't know, making your DNC chairman some radical leftist, urban black Muslim who hates guns, loves Farrakhan and who parties with Middle Eastern scumbags who issue fatwas to kill those voters' soldier sons and daughters. Now, that's some real diversity, and the Dems should totally get right on it. But seriously, we could never dare to hope that the Democrats would be that stupid. Could we?
And I had to laugh at this, even a little guiltily:
Next up at bat is the hard-4 hedgehog that is anti-gun activist and alleged comedian Amy Schumer, another over-praised, over-hyped mediocrity who Tinseltown is trying to force down our throats like the fingers she clearly never forced down hers.
Speaking of liberals going nuts, this Washington Post piece about how Trump's election stole one woman's sexual desire is an exemplar of the "Middle Aged Feminist Talks About How She's Very Upset With Politics While Narcissisticly Sharing The Tedious Minutia of Her Life" piece.
"Liberals have migrated beyond observable reality into fantasyland." (Hat tip: The Other McCain.)
Liberals prove once again how sane and generous they are by suggesting to let Tennessee wildfire victims burn because they voted for Trump.
The collapse of the political left:

The rejection was apparent in the 2010 and subsequent House elections; Republicans have now won House majorities in ten of the last 12 elections, leaving 2006 and 2008 as temporary aberrations. You didn't hear Hillary Clinton campaign on the glories of Obamacare or the Iran nuclear deal, and her attack on "Trumped-up, trickle-down economics" didn't strike any chords in the modest-income Midwest.

Republican success has been even greater in governor and state legislature elections, to the point that Democrats hold governorships and legislative control only in California, Hawaii, Delaware and Rhode Island. After eight years of the Obama presidency, Democrats hold fewer elective offices than at any time since the 1920s.
(Hat tip: Director Blue.)
Hey, maybe liberals should use persuasion rather than automatically label everyone who disagrees with them racist. (Hat tip: Will Shetterly.)
Clintonistas are still bitching about Bernie Sanders, saying his challenge to their beloved Queen fatally wounded her. You know, the way Trump having a dozen primary challengers kept him from becoming President.
Piers Morgan (I know) on how Donald Trump pwns the media. "Every time they throw their high-minded journalistic toys out of their strollers at one of his tweets, Trump wins." (Hat Tip: Borepatch.)
Trump is blessed by having weak opponents: "How influential did the press expect to be? It ran against Trump in the election and lost. Why should anybody inclined to support the president-elect — roughly half the country, you may recall — pay attention now to a press that has said the usual rules don't apply? Again, the more the opposition was cranked up, the less effective it became."
Outgoing Vice President Joe Biden says he's running for President in 2020. It's not like he would have done worse than Hillary did this year…
ObamaCare in one graphic. One big, depressing graphic…
Reminder: That "97% of scientists agree than man is causing climate change" factoid is false.
Ties between Recep Tayyip Erdogan's Islamist government and the Islamic State.
With her poll ratings dropping, Angela Merkel suggests a burka ban. Such actions would be unnecessary if Merkel hadn't brought the "refugee" crisis on in the first place.
Five Afghan "refugees" charged with raping a 15-year old boy in Sweden. Strangely enough, I don't remember gay gang rapes of children in Sweden being in the news before the current wave of Islamic immigration…
Speaking of Afghan "refugees," an EU official's daughter was murdered by one.
What Trump's Taiwan phone call means:

When evaluating this unorthodox and, yes, risky move, one has to remember that it is China, not the United States, that has been rewriting the rules of engagement in the East and South China Sea. It is China that has been unilaterally asserting territorial claims against its neighbors, China asserting jurisdiction over international waters and air space, China failing to rein in the increasingly serious North Korean nuclear program. The power that is challenging the status quo in Asia is not the United States.
(Hat tip: The Corner.)
Italy's PM: Hey, give me near absolute power, because that's never backfired on Italy before! Italy: Get stuffed!
In related news, actress Paola Saulino, who promised blow jobs for those who voted against the referendum, says she's making good on her promise. What? You want pictures of Paola Saulino? Well, if you insist: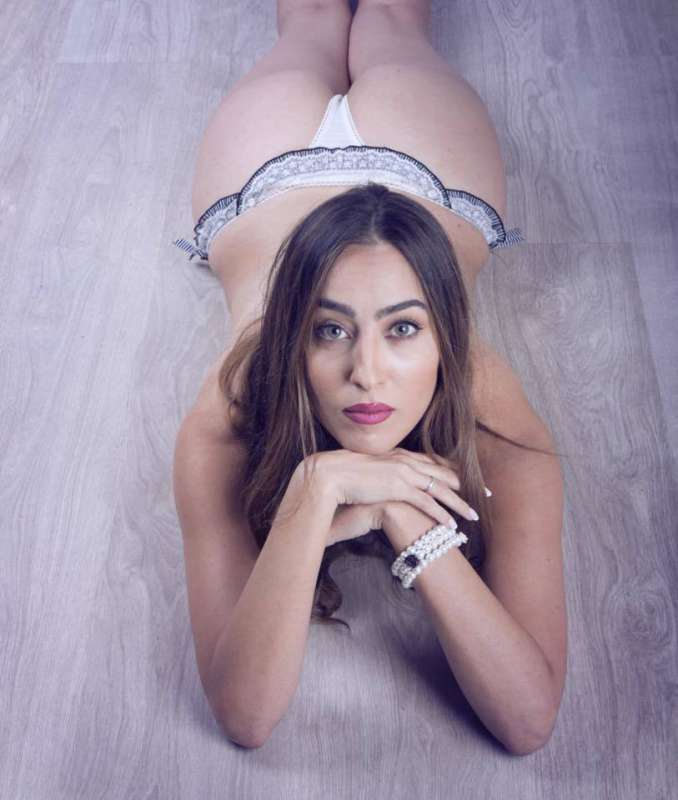 And here are the dates for her "thank you" tour:
I get the feeling the adoring crowds will make Black Friday look tame by comparison… (Hat tip: Ace of Spades HQ.)
Now India is confiscating gold and jewelry from political enemies targets of corruption probes.
Canada wants to criminalize pronouns. (Hat tip: Instapundit.)
If the New York Times wants to fight "fake news," perhaps they should look in the mirror.
A guide to winning the media wars:

We all know that independent websites taking Hillary to task on her very real and very deplorable track record of being a compulsive liar is what was truly decisive. The mainstream media knows this, which is why they haven't actually been focusing on censoring provably fake news sites, but rather have been promoting an agenda to lump any non-establishment perspectives within the umbrella of "fake news" in order to destroy their competition and regain an upper hand in the national narrative. If those of us who value independent media want to thwart this nefarious plan, we need to fully understand what these cretins are up to.
27-year male Clinton supporter hits 69 year old woman over the head with a chair. In his defense, he really does not look like the sharpest knife in the drawer:
Or even the sharpest spoon…
More fake hate crimes.
The amnesty crowd is at it again.

A DREAM Act 2.0 that addressed these problems — that prosecuted fraud, implemented enforcement, prevented downstream legal immigration, and focused much more narrowly on those who came very young — would possibly be something that even I, were I a congressman, might be able to vote for. But the lack of these elements is clear proof that the amnesty crowd isn't interested in fixing the specific problem of a sympathetic but small group of people; rather, these young people are simply poster children who have been used for years to try to justify a general amnesty for all illegal aliens. And when the DREAM Act fails, as it will, Pedro Ramirez and his fellows will need to ask the pro-amnesty politicians and lobbying groups why they were sacrificed on the altar of "comprehensive immigration reform."
Instapundit suggests downsizing imperial Washington:

Donald Trump ran for president on the slogan "Make America Great Again!" And he's also promised to "drain the swamp" in Washington. But maybe the way to do that is to make Washington a little less great. Because as Washington has prospered over the last several decades — to the point where people are making Hunger Games comparisons — the rest of the country hasn't done as well.

So perhaps it's time for a role-reversal. I propose that over the next several years, we transfer a lot of federal employees out of the Washington, D.C. metropolitan area, to parts of the country that aren't doing so well economically. This would provide a boost to places like Buffalo, New York, or Quincy, Illinois, or Fresno, California, while getting federal bureaucrats out of the D.C. bubble.
Delusional liberal in Time suggests that people not pay their taxes while Trump is president. So he wants to: A.) Starve the federal government of money, and B.) Put liberals in prison where they can't vote. OK, but what's the downside?
Supreme Court Justice Clarence Thomas issues a stay of execution for an Alabama inmate. "Lawyers for Smith argue that although the jury rendered a verdict of life without parole, the trial court overrode the jury's verdict and sentenced Smith to death." Hmmm…
There's a new cybersecurity commission report out. Guess what? It's crap!
"Black Workers' Suit Accuses Job Agency of Favoring Hispanic Applicants." Also: "He added that the staff of the MVP office in Cicero 'was mainly Mexicans' and that the employees were not welcoming toward African-American job seekers." Also: "The vast majority of Hispanic job applicants served by MVP were in the United States illegally." Note: The agency in question is not the Democratic Party, or the federal government… (Hat tip: Ann Althouse.)
Speaking of racial discrimination lawsuits in hiring, CNN is being sued for just that. (Hat tip: The Other McCain.)
Armor car robbery ringleader killed in Houston, accomplices arrested. (Hat tip: Dwight.)
Recovering from a devastating spinal injury via power lifting. (Ht tip: Instapundit.)
Marxist vegan diner closes. "Ultimately, the restaurant's popularity among social justice warriors proved unable to sustain its rickety business model."
"Naval Base Bombed, Shinto Worshipers Fear Backlash – New York Times – December 8 1941." (Hat tip: Director Blue.)
Noted without comment: The @EvilMopacATX twitter feed.