Texans: Don't forget to vote in the runoff today!
Now a LinkSwarm to follow the Memorial Day weekend.
Hillary 2008: "Forget a new campaign managers[sic], she needed a Feng Shui consultant—or an exorcist."
One of the first polls of doctor's offices dealing with ObamaCare patients. Tidbits:

"We are going to have to hire additional staff just to manage the insurance verification process."

"Identification of ACA plans has been an administrative nightmare."

"Patients have been very confused about benefits and their portion of the cost. Once the patients find out their deductible, they've cancelled appointments and procedures."
ObamaCare is also sowing union/management discord and threatening to cause strikes across the nation.
"Such dealings as I have had with the New York Times suggest to me very strongly that condescending is the house style."
Nothing says "open-minded" quite like comparing NRA members to supporters of Hitler.
Liberal publications: The whitest guys in the room.
More examples of that voting fraud Democrats swear doesn't exit. (Hat tip: Instapundit.)
South Carolina replaces Gender Studies with Constitutional Studies.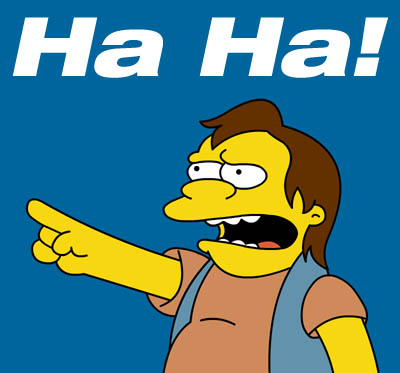 "Journalists feel particularly underpaid with regard to their self-assessed status." You don't say…
I'm sure an MSNBC host dismissing the Holocaust is precisely the image General Electric wants to convey to shareholders.
Terrorist associate given pass by Obama Administration.
The EUrocrats are visibly miffed that members of the peasantry still think they're allowed to hold opinions contrary to their betters.
More on the victories of UKIP and other Euroskeptic parties: "Populism is a favourite Eurocrat word, meaning 'when politicians do what their constituents want' — or, as we call it in English, 'democracy'."
Why did John Kerry work so hard to save the life of an illegal alien cop killer?
Getting press accreditation in Fredonia the "People's Republic of Donetsk."
Speaking of Donetsk, Ukraine launched an airstrike to retake the airport there.
Another day, another 27 people killed by Jihad in Yemen.
In Thailand, a mountain of rice builds up, thanks to an ill-advised agricultural subsidy scheme.
Mexican drug cartel threatens U.S. law enforcement via billboard.
"Amazon vows 10,000 robots in warehouses by year's end." Robots don't need ObamaCare, or a $15 an hour minimum wage… (Hat tip: Instapundit.)
All-female J-Pop group AKB48 attacked by a man with a folding saw. When oh when will Japan institute "common sense" saw control? (Hat tip: Dwight.)
Mark Steyn reviews Hotel Rwanda.
Dear NASA: they're on to you!
Acid-dropping LARP-er guy puts on a clinic of what not to say in an interview when you're facing felony charges.
Finally, two tweets on the VA hospital scandal:

Republicans don't like to be reminded that the VA hospital system is an excellent example of single-payer health care. http://t.co/LkcCFYZr

— cecil bothwell (@cecilbothwell) April 16, 2012
The president will not tolerate the VA's neglect of veterans one more day beyond the 1,825 days he's already tolerated it.

— Jay Carnie (@weknowwhatsbest) May 22, 2014