My taxes and family health issues have curtailed blogging somewhat, so here are some statewide race updates, some of which stretch back to just after the primary:
The Weekly Standard covers the Abbott campaign.

One Abbott supporter in Edinburg, former state representative Aaron Peña, is a Democrat-turned-Republican with strong ties to the valley. He says his fellow Hispanic Texans may vote Democratic, but they are traditionalists on cultural issues, including abortion. Davis may be popular with the liberal set in Austin, but she doesn't offer much to Peña's constituents, he says.
Also this:
Davis herself doesn't appear to be making much effort to court the Valley vote, or any vote for that matter. She's noticeably inconspicuous on the trail, and even friendly media have a hard time finding her.
Davis gives a speech in Midland to sparse attendance. "Davis showed up to an almost empty room but despite the crickets, she told me she felt comfortable." Ouch!
How Davis benefited from her law firm doing government bond work while she was a state senator.
At least she's changed her logo from the sinking ship, even if the new logo looks a little familiar…
"Two Dewhurst aides quit amid campaign feuding about tactics." This is not exactly the sign of a well-oiled campaign machine…
Paul Burka even goes so far as to say that Dewhurst is toast: "The reality is that Dewhurst has been politically dead since the night of the Wendy Davis filibuster, and he has no hope to retain his office. Unless something very strange happens, Dan Patrick is a lock to be the state's next lieutenant governor." I'd say he's been politically dead since losing to Ted Cruz in 2012…
Rick Casey not only thinks Dan Patrick will win, he thinks "Lt. Gov. Dan Patrick will be more powerful than Gov. Greg Abbott." Agree on the first, disagree on the second, mainly because Greg Abbott is a lot more formidable than Dewhurst. It's an interesting piece, despite making (I believe) some subtly wrong assumptions about Tea Party politics.
State of play piece by Ross Ramsey.

Movement conservatives in Texas — a label that includes fiscal and social conservatives, Tea Partyers and the religious right — seem to be forming up behind Dan Patrick, a state senator running for lieutenant governor; Ken Paxton, a state senator running for attorney general; and Wayne Christian, a former state representative running for railroad commissioner. Each finished ahead of the establishment candidate in his race — in Patrick's case, the incumbent lieutenant governor, David Dewhurst.
Ramsey also notes money switching to conservative challengers. Plus this: "Every Republican senator has probably given some private thought to state Sen. John Carona's loss to Donald Huffines, and that kind of private thinking often leads to changed voting patterns."
Dan Patrick endorsed by Buc-ees. If they throw in free fudge, this race is so over…
Mike Huckabee endorses Ken Paxton. That probably means more to Huckabee than Paxton…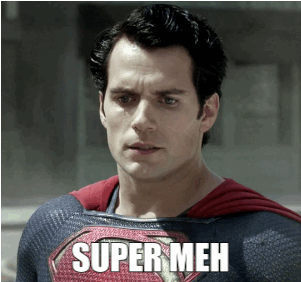 14 Texas state house republicans ask Dan Branch to withdraw.
Democratic Agricultural Commissioner candidate Kinky Friedman calls marijuana farms the future of Texas.
Tags: 2014 Attorney General's Race, 2014 Election, 2014 Governor's Race, 2014 Lt. Governor's Race, Dan Branch, Dan Patrick, David Dewhurst, Elections, Greg Abbott, Ken Paxton, Kinky Friedman, marijuana, Midland, Mike Huckabee, Paul Burka, Republicans, Rick Casey, Ross Ramsey, Texas, Wendy Davis