The Jeffrey Epstein child sex trafficking scandal dominates today's LinkSwarm, as does other people getting arrested for the same offense. Some kind of crackdown going on? We can only hope so.
Also, if you live in Austin, traffic on I-35 is going to be screwed up again this weekend.
The Jeffery Epstein scandal may be even worse than we thought:

Even by the standards of stomach-turning celebrity criminal scandals, the bits of information about multi-millionare Jeffrey Epstein and allegations of an underage sex-trafficking ring are utterly bizarre, pointing to something perhaps even bigger and worse going on. Just the reports out this morning prompt at least ten big questions.

One: How did Jeffrey Epstein make his fortune in the first place? One claim is a massive Ponzi scheme.

Two: Could Epstein really have been connected to some sort of intelligence service? In yesterday's press conference, labor secretary Alex Acosta offered a weird, vague, contradictory, meandering answer when asked about this. If Epstein was working for some sort of spy agency, which one? What was the aim, to collect blackmail on prominent figures? Who was being blackmailed, and what did they do?

Three: Why did the office Manhattan district attorney Cyrus Vance try to keep Epstein from being registered as a top-level sex offender? "A seasoned sex-crimes prosecutor from Mr. Vance's office argued forcefully in court that Mr. Epstein, who had been convicted in Florida of soliciting an underage prostitute, should not be registered as a top-level sex offender in New York." The judge denied the request and declared, "I have to tell you, I'm a little overwhelmed because I have never seen a prosecutor's office do anything like this."

Four: After Epstein was labeled a "Level 3 sex offender" — meaning the worst — Epstein was required by law to check in with the NYPD every 90 days. He never checked in at all over an eight-year span. How did that not generate any consequences?
And speaking of Epstein, why is nobody talking about former Palm Beach County State Attorney Barry Krischer.

The former Palm Beach County State Attorney had made national news three times during his career. Once when he went after Rush Limbaugh, then after Ann Coulter, two Republicans, and when, after being handed the case of Epstein, a co-founder of the Clinton Global Initiative, he gave him a pass.

Barry Krischer is a Democrat. Jeffrey Epstein is a billionaire donor to Democrats.

As Chief Prosecutor, Krischer had made his reputation with a zero-tolerance policy of prosecuting juveniles as adults. But after Epstein had abused underage girls, Krischer, according to the detective on the case, ignored police efforts to charge him with four counts of unlawful sexual activity with a minor and instead the billionaire abuser was indicted only on a minor charge of solicitation of prostitution.

Interviews with over a dozen girls and witnesses were ignored.

The victims were not notified of when they needed to appear before Krischer's Grand Jury. Calls by the police to issue warrants for the arrest of Epstein and his associates were ignored by Kirscher's subordinates. Eventually, Kirscher's people stopped taking phone calls from the police.

The Palm Beach police chief claimed that information was being leaked to Epstein's lawyers and wrote a public letter attacking Krischer and urging him to disqualify himself from the case. Instead the travesty went on. State prosecutors allowed Epstein to skip sex offender counselling, and hire a private shrink.

When the judge asked assistant state prosecutor Lanna Belohlavek if all the victims had signed off on the deal, she claimed that they had. The lawyer for the victims has said that was not the truth.
"Secretary of Labor Alexander Acosta on Friday resigned from his post amid scrutiny over a plea agreement he cut with wealthy investor Jeffrey Epstein for sex abuse charges over a decade ago."
Over on Althouse's blog, many commenters are suggesting that Scott Walker replace him. To which I say: Bring it!
Even after pleading guilty and registering as a Level 3 sex-offender, Jeffrey Epstein is still mingled with the Hollywood elite.
Speaking of child sex offenders, singer R. Kelly has been arrested on 13 federal sex trafficking charges, including "child pornography, enticement of a minor to engage to engage in criminal sexual activity and obstruction of justice." The only question is, after all the similar crap Kelly has pulled over the years, how is he not already in jail for the rest of his life?
"Epstein, Bean & Buck: The Democratic Donors' Sex-Creep Club."

While serving as the highest-ranking elected woman in America for decades, San Fran Nan has chronically downplayed, whitewashed or excused the sleazy habits and alleged sexual improprieties of a long parade of Dem pervs — from former San Diego Mayor Bob Filner to former New York Reps. Eric Massa and Anthony Wiener to former Oregon Rep. David Wu to former Michigan Rep. John Conyers and current presidential candidate Joe Biden.

Since the woke-ty woke Democrats are now gung-ho on undoing special treatment of wealthy liberal sex creeps, perhaps they will soon be revisiting the matter of two of their other "faves," Oregon real estate mogul and deep-pocketed left-wing White House donor Terry Bean and West Hollywood Clinton pal Ed Buck.

Here, let me help.

Terry Bean is the prominent gay rights activist who co-founded the influential Human Rights Campaign organization. He is also a veteran member of the board of the HRC Foundation, which disseminates Common Core-aligned "anti-bullying" material to children's schools nationwide.

Like Epstein, Bean had a penchant for rubbing elbows and riding on planes with the powerful. Upon doling out more than $500,000 for President Barack Obama and the Democrats in 2012, he was rewarded with a much-publicized exclusive Air Force One ride with Obama. His Flickr account boasted glitzy pics with Michelle Obama and Bill Clinton.
Buck, of course, is the Democratic donor who had two dead overdosed black men in his apartment on different occasions. (Hat tip: Director Blue.)
Speaking of our supposed betters raping children, "Ex-U.N. Worker Jailed for 9 Years in Nepal for Raping Two Boys in 'Alarm Bell for the Humanitarian Community.'" Oh, now there are alarm bells over Canadian Peter John Dalglish raping children? But not so much when various UN peacekeepers did the same thing in Africa in past decades.
Dow-Jones Industrial Average hits record high of 27,000.
Meet the anti-woke left. The usual quotient of socialist claptrap, but also a fierce critique of victimhood identity politics and the dysfunction of the Democratic Party.

Just as significant as Trump's victory was Hillary Clinton's loss, they tell me, in that it represented a rejection of an era of neoliberalism. 'I'm from Indiana', Frost tells me. 'Bill signs NAFTA. That obliterated the towns where I'm from. People are extremely bitter about Bill Clinton for very good reasons. And she is married to that, literally and figuratively – she defends that legacy. How did we not see Trump coming?'

What's more, Trump represented a repudiation of the entire establishment – Democrats and Republicans. 'There is a severe crisis of legitimacy in our institutions', says Frost: 'The Republicans did not want Trump to win either… He was nobody's first choice, except the American people's, apparently.'
Snip.
Three years on from the 2016 presidential election, Democrats are still largely in denial or in despair about Trump's victory. The now-discredited Russia-collusion narrative provided an excuse to avoid any soul-searching. 'The whole Rachel Maddow and the NBC crowd have infected the minds of boomers with this dystopian narrative', Khachiyan tells me. 'Even my mom, who's from Russia, buys the collusion narrative.'

'The narrative isn't itself so interesting', she argues, but it shows 'the willful failure of the Democratic Party. Again and again, they fall on their face. There's some kind of Freudian, masochistic thing they have where they get off on publicly humiliating themselves.'
E-Verify will do more to deter illegal aliens than the wall.
"Democratic lawmaker unloads on Ocasio-Cortez, chief of staff for 'using the race card.'" The AOC-Pelosi tiff reminds us, yet again, that the primary purpose of "social justice" is to force in-group ideological conformity on the left. But when it comes to actually threatening a politician's ability to get their beak into the trough, Rep. Clay and others still know which side their bread is buttered on. (Hat tip: Stephen Green at Instapundit.)
Democrats have tapped former fighter pilot Amy McGrath to lose to Mitch McConnell in the Kentucky senate race. In one day, she raised $2.5 million…and flip-flopped on whether she would have confirmed Brett Kavanaugh to the Supreme Court. She lost her last race by 10,000 votes, and expect her to do much, much worse against Cocaine Mitch.
"The Data Shows Socialists — Not Sanctions — Destroyed Venezuela's Economy."
John O'Sullivan wonders if anyone can beat Boris Johnson for Tory leadership and the PM spot. Probably not, but it provides a light romp through Borismania…
David Scheller of Ammo To Go wrote to point out his deep, detailed look at suppressors. I was happy to see that Texas has more silencers owned than the next three states combined.
How bad is the cartel violence in Mexico? Would you believe a 30 minute shootout at Kindergarten graduation?
Greek conservatives win in a landslide over leftist Prime Minister Alexis Tsipras' Syriza's party. Kyriakos Mitsotakis took over as Prime Minister on July 8.
Did the Russians who died aboard the A-12 Losharik submarine prevent a "planetary catastrophe?" Color me skeptical. Short of a Red Tide nuke launch scenario, it's hard to conceive of any sort of accident, up to complete meltdown or even nuclear warhead detonation, that would result in "planetary catastrophe" on the Russian arctic seafloor. Assuming they were actually in the Barents Sea when the fire broke out, I don't see how they'd be tapping undersea cables (as widely speculated), as the only one there is the Norway-to-Svarbald cable, which is hardly of crushing information importance. But the Russians have been known to lie before, and the fact that no less than seven first rank captains died aboard the ship (all but unheard of on a submarine) only fuels the speculation. And the arctic is way too far north for discovering either Cthulhu or Godzilla…
Seattle City Council candidate Brendan Kolding wants to clean up the homeless drug user problem.

"It's gotten worse under this entire current council," he said. "Because we've practiced the policy — and I give Chris Rufo credit for this — the policy of false compassion where we're not holding people accountable, where we're not investing in adequate services, where we're not allowing our law enforcement professionals to do their job."

"We just need a sea change at City Hall. We need to reverse the culture because it's only getting worse … We can offer them treatment and shelter and then insist that if they don't accept services, we will enforce the law unless they choose to move along. We need both carrot and stick."
"I-95 proves that the government cannot provide services that don't suck."

For those readers who blessedly have not had to drive I-95, it is a national disgrace. It has been congested for as long as I can recall (over 30 years of personal experience with the stretch shown, and what we drove yesterday). It has been congested in exactly the same locations for those 30 years.

The same exact locations. 30 years. Offered for your consideration, the 20 miles on each side of Fredericksburg, VA. It was a parking lot in the 1980s; it was a parking lot yesterday. The reason then was that the highway lost a lane (more lanes in Richmond to the south and Washington to the north). The reason now is the same.

So riddle me this, Big Government Man: how in 30 years is it not possible to widen 40 miles of Interstate to remove what everybody in the Northeast Corridor knows is a notorious choke point? And please don't be so dim and predictable as to say "there isn't enough funding" – we spent a cool trillion dollars on a "stimulus" that the President swore would be "shovel ready" projects. You don't get more shovel-ready than widening I-95.

So we see that it's not possible for the government to provide services that don't suck.
Prenda Law copyright troll John Steele sentenced to five years in prison.
"A traffic stop turns up whiskey, a gun and a rattlesnake, police say — and that was before they found the uranium." The big surprise here is that it's from Oklahoma rather than Florida… (Hat tip: Ace of Spades HQ.)
Tankfest 2019. I visited the Bovington Tank Museum in 2014, and if you're interested in tanks and in the UK for an extended period of time, I highly recommend it.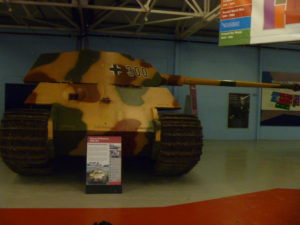 Aviation Week and Space technology profile of the SR-71 from 1981.
Dwight celebrates the fortieth anniversary of Disco Demolition Night.
And speaking of unlikely events of mass hysteria: 300,000 people on Facebook swear to storm Area 51. Great, they're going to kill off Alex Jones' entire audience…
"Fun New Teen Vogue Quiz Helps Girls Find Out What Kind Of Hooker They Should Be."