My entire weekend was quite booked, for both political and non-political reasons:
I interviewed Ted Cruz.
I attended the Texas Senate Candidate Forum in Austin (which I liveblogged here).
I left the forum before the end to attend my regular Saturday dinner with the Saturday Dining Conspiracy.
I went from there to a fellow SF writer's book release party.
I also had to finish and turn-in my Hugo Award ballot.
Given the packed schedule, I haven't had time to jot down some additional observations until now. Expect these to be slightly disjointed.
The Cruz campaign volunteered to film the interview with their A/V guy (and given the flakiness of my Flip Mino, I readily agreed), so the interview will go up shortly after they send me the file. Here's a pic I snapped of Cruz right after the interview and before we all hustled over to the capitol annex auditorium for the forum: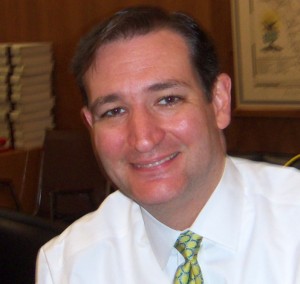 Cruz himself seems like a bright, articulate, and very likable guy, which is exactly what you would expect from someone who regularly presents arguments before the Supreme Court. He's a solid ideological conservative, and I think he has a very good chance of being the next Senator from Texas. However, I do have some minor concerns about his presentation, some of which may be real, some of which stem from the differences between early and late primary campaigns, and some of which may simply be the product of watching Cruz more closely than 99.9% of the Texas electorate ever will. Some of those judgment are below, and others I'll put up when I run the interview.
One guideline to remember when interacting with serious political figures (and well-funded candidate for the United States Senate is very serious indeed) is "nothing personnel," in both the positive and negative senses of that phrase. The scheduling and attention demands on a candidate's time are all but overwhelming, resulting in coping strategies for dealing effectively with people when 12-16 hours of a candidate's day, every day, are spoken for from the moment they get up in the morning.
As such, when a politician firmly shakes your hand, looks you in the eye, and calls you by your first name, you should neither be impressed ("Wow! He knows my name!") or disgruntled because you know he does the same for everyone he meets. Likewise, you can't take offense when they segue from your question to one of their stock talking points.
Thanks to a SNAFU in communication, I arrived at the capitol annex auditorium (which is under the Capitol), but when I called Cruz campaign manager John Drogin, he apologized and said we were doing the interview at a meeting room in the Cruz campaign headquarters (in an office building a short walk from the capitol). Which was just as well, since the echoing acoustics outside the the auditorium would have sounded horrible on tape. So I trekked over there.
Before the interview, I hung out in the hallway with several Cruz staffers (whose names I don't trust my memory get exactly right) and fellow blogger Matt S. Dowling (who, I see on his site, also has an interview with Cruz coming up). Drogin was in constant motion doing this and that.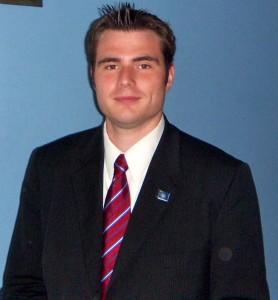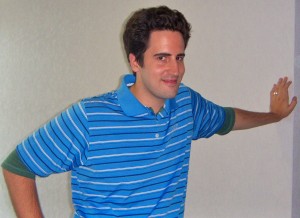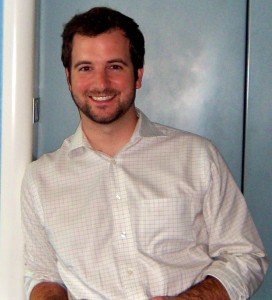 I don't think anything we discussed was privileged insider information. We talked some about our backgrounds in politics, the way the race developed, etc. We talked about the mysterious silence of The Race to Replace Kay Baily Hutchison (which seemed to go silent right about the time Michael Williams started to think about switching races), various skeletons in Tom Leppert's closest ("If he met with ACORN and the SEIU, who else did he meet with?"), and other sundry political topics.
By the time Cruz finished his meeting, there was only about 25 minutes left to do the interview, so I didn't get to as many questions as I would like. I'm not complaining, since I've been trying to interview Cruz for a while, and would have been content with an email interview.
While Cruz is the first to agree to an interview, he's not the first I've asked. I actually started asking for interviews with all the candidates, in the order they declared their candidacy, months ago. I never heard back from the Elizabeth Ames Jones, Roger Williams, or Michael Williams campaigns. I did hear back from the Cruz campaign early on, but it was a matter of finding the time for the interview. The Cruz and Leppert campaigns have consistently seemed the most organized and professional throughout the race. (With his late start, I haven't had a chance to observe the quality of the Dewhurst campaign yet.)
Speaking of Dewhurst, I chatted briefly with Drogin about his chances. He pointed out how other high spending Senate campaigns, like those of Carly Fiorina and Linda McMahon, couldn't close the deal. But I'm not sure how applicable those two candidates are, since both were political newcomers and neither had run a successful statewide race before.
The interview went well (with the caveats above), and I'll talk more about that when I put up the video. Afterwords all of us hustled over to the capitol for the candidates forum, which started a little late.
The most interesting non-interview tidbit I learned from Cruz is that he's a Robert A. Heinlein fan, which naturally warmed the cockles of my science fiction writer's heart.
There was a distinct anti-Dewhurst sentiment to the event, even before the forum started, as these protesters outside the auditorium show:
There was even a blank seat at the table with a Dewhurst placard, and a few times during the forum the MC would ask a question of the absent Dewhurst for comic effect.
Somehow I get the impression that Texas Tea Party members are not wild about Mr. Dewhurst.
A few random impressions of the forum:
Boy, did I pick the wrong forum to stop sniffing glue start liveblogging these things! The rapid-fire nature of the forum made it nearly impossible to keep up and sound even semi-coherent, but it did make for a very lively event.
The forum introduction remarks (before the candidates came on) went on too long. Three minutes should be plenty to say what needs said and get off the stage.
The Texas Tribune forum was polite. This one was enthusiastic.
There were some hardball questions from the panel (Apostle Claver T. Kamau-Imani, Jonathan Saenz and Barry Walker) for the candidates, a nice contrast to the softballs Evan Smith offered up.
Ted Cruz won the first few straw polls at these events, but Glenn Addison won this one, and I think deservedly so. He had the best laugh lines, and he came off as the most sincere, genuine, and down-to-earth of the candidates here, which counts for a lot with the Tea Party.
Cruz came in second. It wasn't bad, but he did come across as more scripted and less spontaneous than the two longshots. I expect to talk about this at a bit more length when I post the Cruz interview.
Lela Pittenger had a fiery performance and came in third. She comes across as more theatrical than Addison, and more interested in playing to the audience. Her non-existent fundraising suggests she's running a self-promotional campaign.
Another underwhelming performance for Leppert. Outside the Dallas business community, it's hard to see anyone even remotely excited about his campaign. But while funding isn't everything, it is a lot, and Leppert's funding (discounting the checks he's written to himself) has been on par with Cruz's.
Given how little loved Dewhurst is, I can't say I'm entirely surprised he skipped this forum, but I do wonder why Elizabeth Ames Jones skipped it. She needs all the buzz she can get.
There's another senate candidate forum in Austin on August 20. I won't be able to attend due to a previous engagement.
After dinner, I grabbed a ride back to the capitol visitors parking lot to get my car after eating at an Italian place on Congress. In there I ran into candidate Glenn Addison. I introduced myself and my blog, and snapped this picture of him: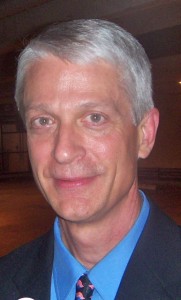 We talked for a few minutes. I told him he was doing well in fundraising.
Addison: Well, I don't know about that.
Me: For a longshot candidate.
Given that, I asked why he was running for the Senate we he might do very well in a county or state level race. He said that he wasn't called to those races, but was called to this one, citing Mr. Smith Goes to Washington, and saying that the Senate was one place an ordinary American could have a powerful effect. Then we went our separate ways.
I hope to do a post on Addison and his campaign later this week.
And that was the end of my (political) day.
Tags: 2012 Election, David Dewhurst, Glenn Addison, Lela Pittenger, Matt S. Dowling, Republicans, Ted Cruz, Texas, Texas Senate Race, Tom Leppert