Quick update on the ongoing destruction of the Islamic State.
First, "Iraqi forces have driven Islamic State fighters from the northern city of Hawija, the militants' final urban stronghold in Iraq, three years after they seized control of nearly a third of the country, the Iraqi government said Thursday."
There's still lots of fighting along the Euphrates, but the Islamic State doesn't control any cities outside that region any more.
Second, the the final offensive against Islamic State holdouts in what remains of their territory in besieged Raqqa just began, with commanders of the U.S.-backed Syrian Democratic Forces estimating that all of Raqqa will be liberated this week.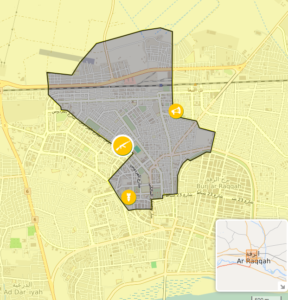 Third, like Raqqa, Deir ez-Zor has been completely cut off from the rest of the Islamic State by both SDF and Assad's Syrian army. SDF also captured the Islamic State's Deir ez-Zor headquarters.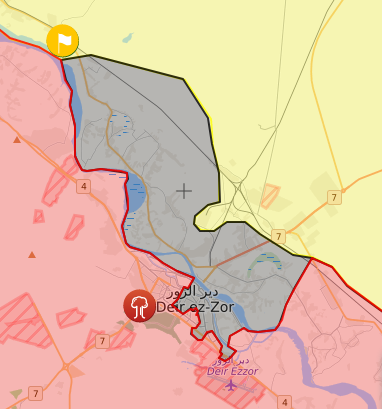 (Pictures, as usual, from http://isis.liveuamap.com/.)
In western Syria, there are conflicting reports about the remaining Islamic State pocket near Hama there. The Syrian government claims it has destroyed the last elements of the Islamic State there, while the Islamic State claims that it is attacking and gaining ground from the Hay'at Tahrir al-Sham, the rival Islamist group in the Syrian civil war that incorporates former elements of the al-Nusra Front.
In 2014, the Islamic State took and ruled vast swathes of Iraq and Syria. Now they struggle to hold on to what few cities they still control, and soon will rule over nothing at all.