"The top Democrat on the House Intelligence Committee on Sunday rejected a call for him to recuse himself from the panel's investigation of Russian meddling in last year's presidential campaign. Rep. Adam Schiff of California characterized—"
GAAHHHHH! What the hell Politico? Either this is the unfairest political portrait ever, or else Rep. Schiff is some blasphemous abomination of the netherpits sent to consume mortal souls.
And least you think the Icy Void of Damnation in his eyes is just an artifact of some staffer gone wild with the red-eye tool: Nope.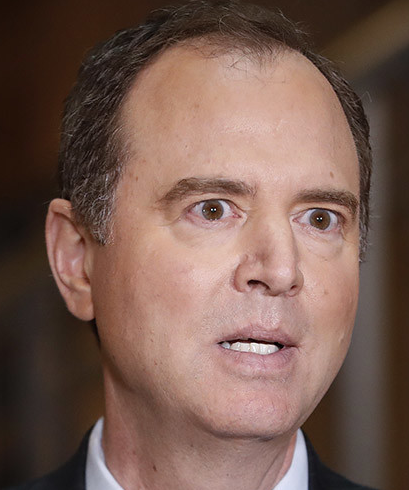 It's time to stop investigating Rep. Schiff's documented ties to George Soros and start investigating his ties to Abaddon, Lord of the Bottomless Pit…